Wheat harvest in Kansas in the summer can be a hot job. A combine is used to harvest the wheat.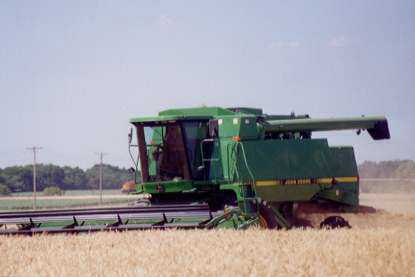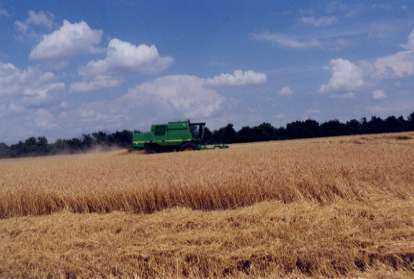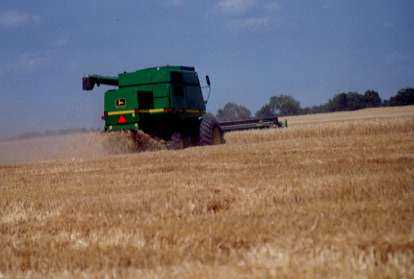 Many times it is necessary to unload the grain into a grain cart first and then have the grain transfered to the grain truck.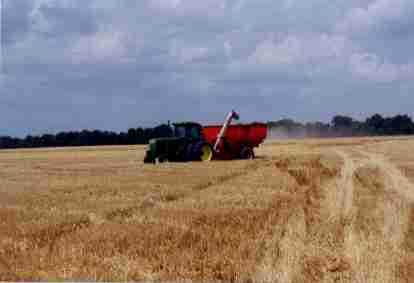 Other times the combine unloads the grain directly into the grain truck.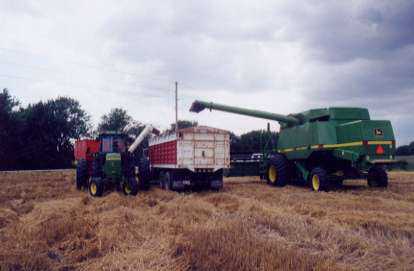 Once the grain is loaded on to the grain truck it is taken to the local co-op.